Electric Adult Tricycle
Model: "Lightweight"
Quality Adult tricycle with a powerful engine that can handle up to 40 km. on a full charge (also in winther). The bike has very low entry height as well as an easy and user-friendly operating display, which everyone will be familiar with in few seconds.
Accessories (included):
Quick-release for rapid height adjustment of the bike seat
Large basket in the back of the bike
High-quality front- and rear fenders
Chain cover
Bell
Several reflectors
UK Import duties can be up to app.100£.
(Import duties Only apply to UK – NO import duties in EU)
Description
Why the Adult Tricycle?
Read less (click here)
Our adult tricycle also called handicap bike, is the perfect choice for the person that was a bike that is always stable and easy to ride. With electrical motor you get an adult tricycle which gives you the freedom to ride where you want, while having total control of you balance and still always get safely home. If you get tired while riding or there is a big hill or want to take long trip the electrical motor will always help you. You are always in total control. You decide if you want the motor on or off or maybe just want a little help. The electrical motor has 6 different assist level from just a little help to a lot of help. You choose wat level you like.
Designed and Assembled in Denmark
Amcargobikes is a 100% Danish company and private owned. We always care and will go a very fare for you to be happy. We believe that costumer should always be fairly treated. We have worked with bike since 1992. Most would call us reel professionals and some even bike nerds. We have designed the adult tricycle after many years of observations and feedback from our customers. The adult tricycle is meant to give you god comfort and a safe ride when you bike the roads. Important for us was also to design a bike that where it could withstand the thought weather e.g. wind and rain, so the driver always get to the end destitution no matter what the nature gives.
It matters to us that your adult tricycle is made for you and you only. After you made you order we will start assembling you bike and not before. When you are buying from us you know the you bike is "fresh" to taken from a storage in the bike shop, at the whole seller or at the bike import company. At Amcargobikes we build you bike after your specification and with fresh parts. It is very impotent for you that you are in good hands when you buy from us. That is why we are always will to help you in choosing the bike are specification that fits you needs. At Amcargobikes we put quality first. It is a part of our daily way of working from design to assembly and talking to you. Even though we deliver high quality bikes very fast with a high safety level we have always had to focus on getting you a good bike for a fair price.
Designed for the Users' Needs
When you buy and adult tricycle at Amcargobikes you get what we professionals call a "good bike". We have selected parts from very good and known supplier, so your adult tricycle always will be a nice experience to ride. It will easily transport you around in you to do you daily tasks without any problems. Our focus has been a very high level of balance support which gives you 100% control of the bike all the time and in any ride situation. Our focus has been to make an adult tricycle that gives everyone no matter age or bike experience a high level og joy when they ride this adult tricycle. Your adult tricycle is assembled in our very own bike factory in Veksoe just outside of Copenhagen in Denmark done by professionals that have high level of pride in what they do and always keep focus on quality and Danish design. Safety and user friendliness is in the very top on this bike. It is designed with very low entry height so all persons with difficulty walking, arthritic or simply just challenged after an operation or similar very easy can get on the bike. Parking brakes on both left and right side of the handlebar makes the adult tricycle was stand still when you want it to. Ergonomic handles and a nice leather seat so you are always sitting nicely and comfortably. All in all the adult tricycle is a very good bike as the comes with all CE approvals and is even admitted to the National Board of Health base for heath equipment in Denmark.
Adult tricycle Electric model specifications
Colour: Black frame (5 treatments containing: Paint, lacquering, antirust treatment and anti-slip seal)
Display: Easy and user-friendly Deluxe Digital LCD display with 6 different speed limit.
Electronic "Walking mode": Hold down a button on the display and the bike drives up to 5 km/h.
Motor: Powerful and robust 250W Brushless engine with latest "Low-Energy Consumption & No Noise" technology and of course CE approved.
Battery: 36V, 9 Ah Li-ion battery – Anti-theft lock (CE, GS and TUV approved).
Charger: Intelligent TURBO charger, with reduced charging time and stops charging when the battery is fully charged, CE, GS & TÜV approved.
Gear: 7 external Shimano Tourney(SIS) gear with freewheel and a Shimano gear shifter.
Brakes: 1 Promax front brake (V-brakes) & Promax rear brakes (Disc).
Front wheel: 24″ Kenda tire.
Back wheels: 24″ Kenda tires.
Rims: Aluminum wheels with heavy duty stainless spokes.
Loading capacity: 120 kg.
Crank: Maintenance-free aluminum.
Weight: 24 kg.
Dimensions: 195 x 81 x 115 cm. (LxWxH)
CE: CE marked / Approved.
Adult tricycle Electric model details
High quality adjustable seat with shock absorber and extra comfort.
Adjustable handlebar with ergonomic handles that can be adjusted in height.
Very low entry height.
Anti-slip pedals.
Our bikes are delivered 80% asembled. Assembly of the remaining 20% does not require any special tools. Just a wrench, hex wrench, screwdriver. 2-4 hours of work is sufficient to mount the box cycle. Detailed photo assembly manual included.
Download product sheet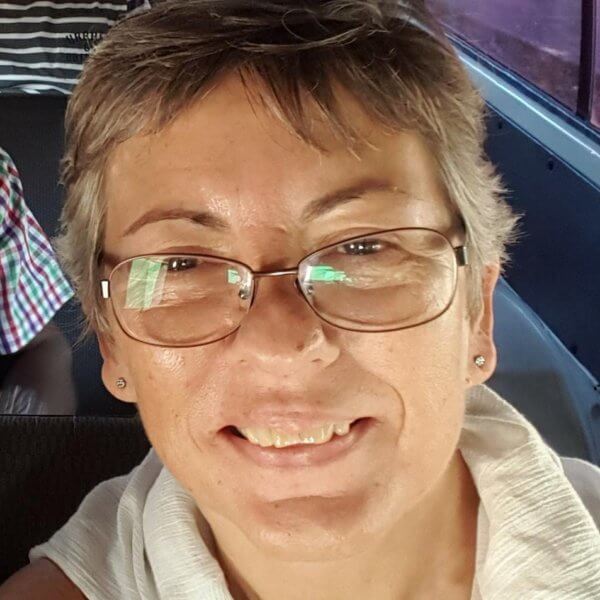 I have bought an electric adult tricycle at Amcargobikes.co.uk. I tried the bike a Tuesday and thought it was very good. Got it delivered overall Wednesday morning. Waauh!!! My balance is not good after illness. But now I can safely ride my bike. Look to the sides and backwards while driving. And not least, I can bike next to others completely without problems. My best recommendations.
Aase Lousdal Nielsen
/
Facebook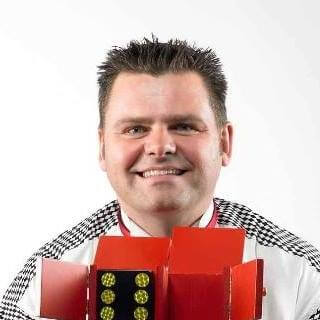 Cheapest Cargo bike – a great bike to a fantastic price which I can highly recommend.
Robert Mark Jakobsen
/
Facebook
Author Rating
Brand Name
Product Name
Price
Product Availability
You may also like…
Related products