Classic Cargo Bike
Model: "Lightweight"
Cargo Bike lightweight with a powerful steel / aluminum construction and a low entry height, which together with the very strong box creates a high level of security. The bike is equipped with a dual handbrake system with strong Tekro Aries disc front brakes, and a parking brake that keeps the bike safe on its 3 wheels, on the road or parked.
Accessories (included):
Removable canopy system with transparent panorama canopy and entrance from the sides
High-quality front- and rear fenders
Chain cover
Bell and several reflectors
2 x Powerful LED headlights and 1 x rear light
Safety belt for 2 children (Y safety belt)
Children's bench for 2 children
Upgrade to Electric model +510£
Description
Why the Classic Cargo bike?
Read less (Click here)
Our classic cargobike is the natural choice for you and your family, if you need to quickly and easily travel in your local area with children and equipment. Perhaps you need a trip to the institution, to the grocery store or to the recycling station. This cargobike will make transportation easier for you. Many people gradually choose the cargobike instead of cars, as it's an environmentally friendly, easy and comfortable way to transport yourself and others around.
We are cycling enthusiasts at Amcargobike. Daily we run cargobikes ourselves and have been doing it since 1992. With many years of experience and in-depth insight into the needs of a cargobike user, we have designed a bike for you, where you are guaranteed quality every time. When you buy a classic cargobike at Amcargobike, you will get a bike that is designed, produced and delivered by professionals. We stand for design and good quality in the production and design of all our cargobikes, to make sure everything is in great condition.
Quality and Safety
With many years of experience, a collection of the bike parts at our own factory in Denmark and a design produced by the team of Amcargobike, we are all along to make sure everything is perfect. We connect our experience and carefully select all the parts parts as we collect your bicycle model at our own Danish assemble workshop in Veksø. Your classic cargobike will be collected for you! You will get a completely new and dug-free cargobike and it has not stood at a bicycle dealer, bicycle dealer or importer. When we receive the order from you, we start the collection of your cargobike so that you will get a brand new.
At Amcargobike we have great focus on creating security for you and therefore it is crucial for us that safety is on spot. It must be safe for you to cycle on our bicycles, both when transporting children or objects, but also in terms of stability and durability of the bike. Therefore, we focus heavily on design and quality that help create confidence when choosing our bicycles as your means of transport.
Safety and Comfort
You will quickly find yourself feeling comfortable in how you drive with and without children or objects on the charge of your bike. The classic cargobike is very easy to learn to drive on, as we have made sure that steering axles, pivot axles, seats and wheels are of good quality. That means to you that in the classic cargobike, you get a lightweight bike designed for easy steering and maneuvering around corners without being insecure so that you feel comfortable transporting you around the city.
The lightweight design and the very low weight differ significantly from many other brands on the market, and combined with the good quality gear from SHIMANO, our classic bike cycle will ensure you a bike ride without sweating your forehead. Naturally, for the bicycle, equipment such as kaleche system, a large children's package and accessories are included, so you do not need to spend any additional money on this. However, we would recommend you to buy a very good safety approved chain lock for your bike. The classic bicycle has of course disc brakes. The brakes for our bicycles are produced by the reputable supplier of Brake TEKTRO. The main brakes in the front of the bicycle ensure that you always brake quickly and safely. In addition to quality brakes that ensure you can react quickly and safely, the model has a non-slip base plate, parking brake and natural access road to the cargo. All safety precautions are approved according to the relevant labeling and legislation.
Cargo bike specifications
Colour: Black frame (5 treatments containing: Paint, lacquering, antirust treatment and anti-slip seal)
Gear: 6 external Shimano Tourney(SIS) gear with freewheel and a Shimano gear shifter.
Brakes: 2 Strong Tekro Aries disc front brakes & 1 Promax rear brake (V-brake) + parking brake
Front wheels: 24″ Kenda tires with reflection lines.
Back wheel: 26″ Kenda tire with reflection lines.
Rims: Aluminum wheels with heavy duty stainless spokess.
Loading capacity: 150 kg.
Box dimensions: 95 x 59 cm. (LxW)
Weight: 45 kg.
Dimensions: 219 x 84 x 120 cm. (LxWxH)
CE: CE marked / Approved.
High quality adjustable seat with shock absorber and extra comfort.
Adjustable bicycle handle with ergonomic leather handle that can be adjusted in height.
The bottom of the box and the child seat are treated with anti-slip material. (Anti-slip)
Low entry height.
Space for a baby chair.
Our bikes are delivered 80% assembled. Assembly of the remaining 20% does not require any special tools. Just a wrench, hex wrench, screwdriver. 2-4 hours of work is sufficient to mount the box cycle. Detailed photo assembly manual included.
Download product sheet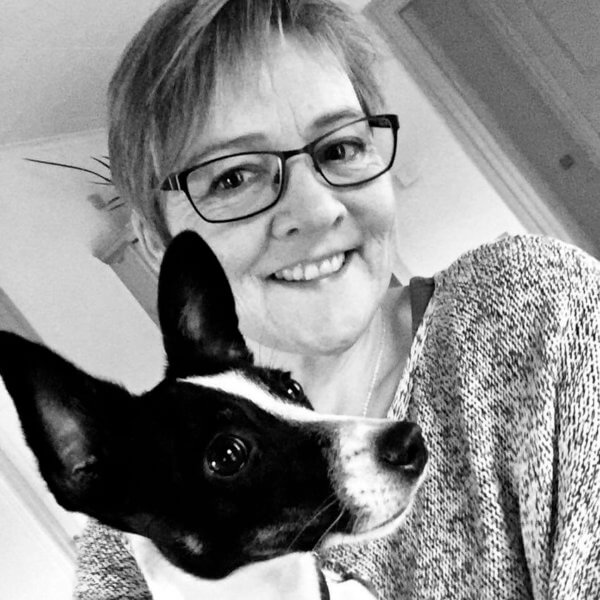 I am just SUPER exited about my new bike – everything is perfect. Super fine.
Today was our first longer tour (17 km in wind and with a dog in the barn) and I am very convinced that the car can be sold in the nearest future.
Before I bought my bike, I had booked a test-ride locally. Super friendly and competent place, like I experience the Amladcykler team. Totally service minded and accommodating in all inquiries.
Best, Leah and Buster
Leah Matthiesen
/
Facebook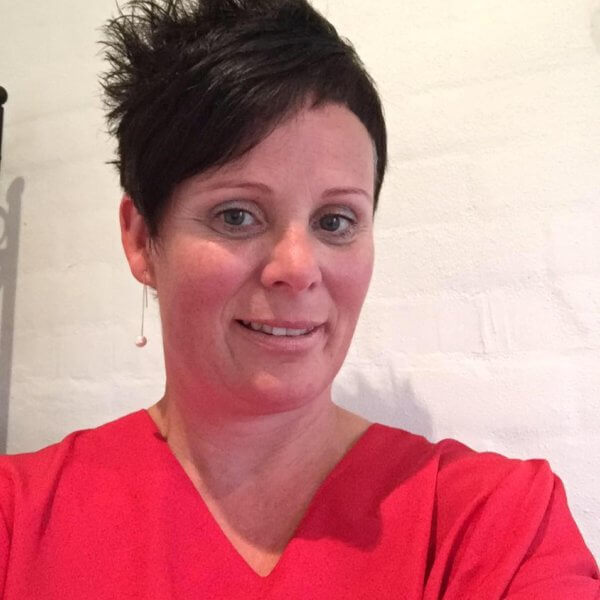 Super cool bikes!! Service in top!! You can also get the bikes with electricity!!
Christel Juhl Meinhardt
/
Facebook
You may also like…
Related products