About Amcargobikes
We believe in good quality, great personal service and transparency
We believe in good quality, good prices and happy customers.
Read about Amcargobikes:
The story
Amcargobikes is owned by Andersen & Meldgaard Aps and was founded back in 1992 in Copenhagen (formerly known as Danma). Since then, we have offered quality products at reasonable prices.
You will have the opportunity to get wholesale prices, because you skip intermediaries and buy directly from the importer.
Our cargo bikes are an environmentally friendly product, that is now known throughout Denmark and Scandinavia.
The assembly takes place in our own assembly factory at Veksoe in Denmark. We source only the best parts from Denmark, Europe and Asia. We aim at all times to find the best products at the best price.
All of our bikes are designed and developed for the tough Danish/Scandinavian conditions.
We give priority to safety, quality and durability. All in all our cargo bikes are solid, traffic safe and usable in all kinds of weather for many years.
A Cargo Bike is an easy, effective and comfortable means of transport for the whole family. It is easy to get around with in the city and you can always find a parking space.
A Cargo Bike is an environmentally friendly form of transport with no pollution!
The solid steel/aluminium construction is paired with a solid transport box that provides a high level of road security. The bike is equipped with double hand brake and parking brake system that makes the bike stand securely on its 3 wheels on the road or when parked.
Enthusiast since 1992
Our many years of experience and feedback can be seen on our design and quality. There is no quick fixes. Our bikes are thoroughly tested in Denmark/Scandinavia and have a conscious purpose. Our professional and highly trained workers with years of experience ensures that you have the best cargo bike for the price.The cargo bike market has become attractive for importers and supermarkets who flood the market with cheap copies. With little to no experience about cargo bikes and with no afterservice, you might end up with at bad experience. Always make sure that you buy your bike from a professional who knows his product.
Design and quality
All our bikes are designed and assembled in our own assembly factory in Vekso just outside of Copenhagen in Denmark and are made for the tough nordic conditions. With more than 25 years of good feedback from our customers and continuously tested in the Nordics by our bike designers, this along with direct purchases at the manufacturer and high volume orders ensures the best price on the market.
Our experience is your guarantee for a bike that will last for many years to come.
Assembly
Our Cargo bikes come 80% assembled. Installation of the last 20% requires no special skills or special tools, just a wrench, screwdrivers and allen keys. The assembly will take between 2 – 4 hours of work. Alternatively, we can provide a fully assembled bike with added fees to the total cost and transport.
Price – All inclusive
When you buy a cargo bike from Amcargobikes, you are not only guaranteed the best prices on a Danish-assembled cargo bike from our own assembly factory in Vekso just outside of Copenhagen in Denmark, but at the same time you also get a lot of extra accessories, included in the price. The equipment package depends on which model you choose. See under the selected model, which accessories you always get included in the price.
You decide whether you want to buy an insurance-approved lock, a baby seat or a cup holder, but we make sure that the bike is ready with all the necessary equipment (and a little more).
We are very much in favor of the stated price also being the price you pay and no more.
Amcargobikes support Environmentally friendly Packaging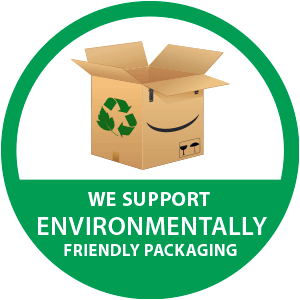 Read more about our support and Environmentally friendly Packaging.
Have a good bike ride!
See our bikes here: Cargo Bikes
Visit us on Facebook

Bank Account/Bank Account (IBAN/SWIFT):
Nordea
Reg.nr: 5501
Account nr: 6891833197
IBAN: DK9320006891833197 SWIFT: NDEADKKK