Electric Cargo Bike – Premium
Model: "Premium"
Do you want a little extra and less maintenance, our Premium Electric Cargo Bike with front disc brakes is the perfect choice for you. The brakes are from Promax who is a well-known and experienced brake supplier. Quality bike with a powerful engine that can handle up to 40 km. on a full charge (also in winter). The bike has an easy and user-friendly operating display, which everyone will be familiar with in seconds.
Accessories (included):
Removable canopy system with transparent panorama canopy and entrance from the sides
High-quality front- and rear fenders
Luggage rack with straps
Chain cover
Bell and several reflectors
2 x Powerful LED headlights and 1 x rear light
Safety belt for 4 children (Y safety belt)
Children's bench for 4 children
Step board for children
UK Import duties can be up to app.100£.
(Import duties Only apply to UK – NO import duties in EU)
Upgrade to Deluxe +161£
Description
Why the Electric Cargobike - Premium?
Read less (click here)
If you want a very high-quality cargobike, the Premium model is the right choice. We never compromise on quality and our cargobikes must always be maintained and in great quality, but with this model we have paid particular attention to the quality of the individual components on the bike. This means that we have chosen materials that allow the bike to have extra years to live without you having to maintain the parts yourself.
An electric cargobike in the Premium model is for you who want a sturdy and stable cargobike with extra good quality. We want to make it easier for you, who may not be a handyman to avoid some of the ongoing maintenance visits at the bicycle dealer. It must be safe, easy and stable for you to ride your cargobike, both when driving in the city and on the country roads. The electric cargobike is resilient and adapted to the Danish weather, it can accompany the long trips or short trips. For example, if you go to the daycare, to the supermarket or to the bakery, you will quickly love your bike for its simplicity and its comfort. You get a lightweight electric cargobike that makes it a daily pleasure to drive around in traffic. It easily manages the sharp corners and even for a beginner you will quickly get great pleasure from your bicycle. The electrical system is extremely user-friendly and only takes a few minutes to learn.
Minimum Maintenance
As mentioned above, with this Electric cargobike version Premium we have customed the model for you who do not want a great maintenance. We have done it by adding powerful disc brakes in the front of the electric cargobike. In future, it will ensure you a low maintenance and some good brakes, without a visit to the bicycle dealers, before after a lot of kilometers. The Shimano gearbox ensures an always easy and fast acceleration even if you do not drive with the electric motor on. Shimano is specially selected and known for their high quality and helps ensure that we can always deliver a good quality to our customers. Our pride is also featured in the state-of-the-art 250W Dapu engine 9-pin. The model is the latest shot of quality engines from Dapu for electric cargobikes. The engine assures you a good acceleration, which our customers are very pleased with, as good acceleration is strange to have when you make overhaul. In addition, it is an extremely quiet engine, which at the same time has a very high efficiency compared with battery consumption. The safety has also been one of our top-focuses when we designed the electric cargobike. The electric cargobike has several features with safety references. There are, for example, anti-tipped stop blocks, slip-resistant bottom plate, parking brakes, 3 double braking systems, climbing hinges for when children are going into the cargobike and more. In addition, of course, there are plenty of accessories and equipment so that you will just need an insurance-approved lock, like a chain lock. As with all our models, the electric cargobike has all approvals in order and the electrical system has CE approvals, so you can always feel safe.
Danish Design and Assembly of your Bicycle
The electric cargobike is being collected at our very own by the Danish assembly plant. Amcargobike is a Danish company with Danish designers who are also collecting the bikes at the assembly workshop in Denmark. Therefore, you can always expect that your cargobikes are assembled at our factory in Veksø. Likewise, it is made for you and only you. Once you have placed a booking with us, the assembly process is underway. This ensures you will always get a brand new bike that never had a long time in a wholesale store or elsewhere.
Colour: Black frame (5 treatments containing: Paint, lacquering, antirust treatment and anti-slip seal)
Display: Easy and user-friendly Deluxe Digital LCD display with 6 different speed limit.
Electronic "Walking mode": Hold down a button on the display and the bike drives up to 5 km/h.
Motor: Powerful and robust 250W Brushless engine with latest "Low-Energy Consumption & No Noise" technology and provides up to a maximum of 25 km/h at the highest speed level and of course CE approved.
Battery: 36V, 9 Ah Li-ion battery – Anti-theft lock (CE, GS and TUV approved).
Charger: Intelligent TURBO charger, with reduced charging time and stops charging when the battery is fully charged, CE, GS & TÜV approved.
Gear: 6 external Shimano Tourney(SIS) gear with freewheel and a Shimano gear shifter.
Brakes: 2 Promax disc front brakes & 1 Promax rear brake (V-brake) + parking brake
Front wheels: 20″ Kenda tires with reflection line.
Back wheel: 26″ Kenda tire with reflection line.
Rims: Aluminum wheels heavy duty stainless spokes.
Loading capacity: 150 kg.
Box dimensions: 91 x 59 cm. (LxW)
Weight: 47 kg.
Dimensions: 214 x 88 x 126 cm. (LxWxH)
CE: CE marked / Approved.
High quality adjustable seat with shock absorber and extra comfort.
Adjustable bicycle handle with ergonomic leather handle that can be adjusted in height.
The bottom of the box and the child seat are treated with anti-slip material. (Anti-slip)
Low entry height.
Space for a baby chair.
Our bikes are delivered 80% assembly. Assembly of the remaining 20% does not require any special tools. Just a wrench, hex wrench, screwdriver. 2-4 hours of work is sufficient to mount the box cycle. Detailed photo assembly manual included. Alternatively we can assemble it for you for only 117,50 GBP. extra.
Download product sheet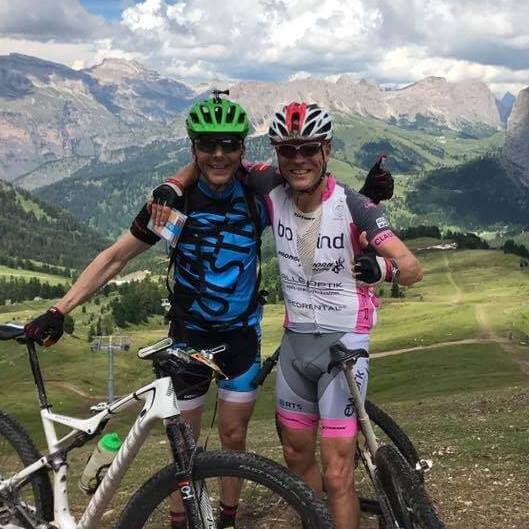 A great bike to a very good price.
Super service and delivery.
Michael Schwartz-Jensen
/
Facebook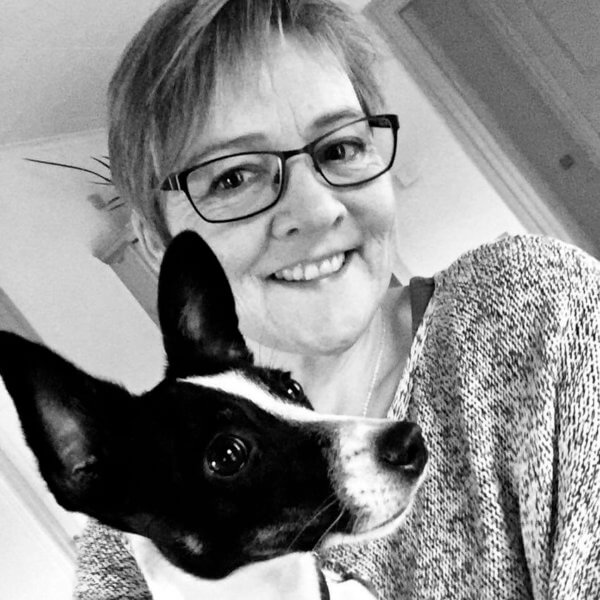 I am just SUPER exited about my new bike – everything is perfect. Super fine.
Today was our first longer tour (17 km in wind and with a dog in the barn) and I am very convinced that the car can be sold in the nearest future.
Before I bought my bike, I had booked a test-ride locally. Super friendly and competent place, like I experience the Amladcykler team. Totally service minded and accommodating in all inquiries.
Best, Leah and Buster
Leah Matthiesen
/
Facebook
Author Rating
Brand Name
Product Name
Electric Cargo Bike - Premium
Price
Product Availability
You may also like…
Related products