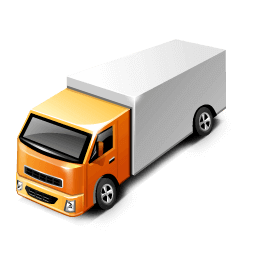 Delivery information
We can deliver across all of Great Britain. Delivery only takes 2 – 5 workdays. We work with two of the leading transport companies, UPS and TNT. They ensure that your new bike is carefully placed on a separate pallet and transported all the way to its final destination with a full tracking system. You will receive tracking information every step of the way. This transport service is significantly higher than what is usually offered on the market. Good experiences and safe delivery is a high priority for us.
Delivery prices including VAT:
Great Britain: 156,39 GBP. – The price is for our 80% assembled bikes (standard)
Other countries: Look in the webshop when you buy or send us an email with address at contact@amcargobikes.co.uk and we will send you an offer.