INCLUSIVE ACCESSORIES

10 year frame warranty

Fast Delivery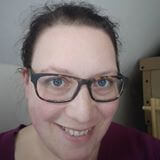 Super service and high quality. I have got my electric cargo bike for more than a year, and it makes my life a lot more easy.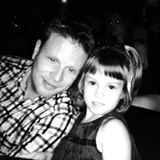 Great bikes and personal service. Can highly be recommended!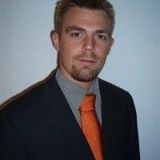 Just got my wife's electric cargo bike. Great service from Amcargobike both in conversation, email and delivery. Now saving up for my next bike.
Amcargobikes – DANISH DESIGN AND QUALITY CYCLES
At Amcargobikes we have many years of experience with bicycles. We design and assemble all our cargobikes at our own Danish assembly factory in Veksø, Zealand Denmark.
We do not work with fast solutions that have not been thoroughly tested in Denmark/Nordic countries. Professionals and highly skilled technicians with plenty of experience ensure you the best cargo bike for the price. The cargo market has become attractive to the various importers and supermarkets with cheap copies. These have often little or no experience in cargo bikes as well as after service with spare parts sales. Always make sure you buy your bike from a professional who knows its product.
With us you can always get in touch with a professional both via our hotline on phone or of course also in our showrooms. Whether you want to buy a new bike or have a question for an old bike model.
At Amcargobikes we follow the Scandinavian design which, since its origins in the 1950s in the 5 Nordic countries Finland, Iceland, Denmark, Norway and Sweden, has become increasingly respected worldwide. It all started as a movement focusing on simplicity, minimalism and not least functionality, and these three elements are something that we have brought to the design phase of our new cargo bikes.
The idea behind the Scandinavian design was that beautiful and functional everyday items should not only be for those with a lot of money, but for everyone. At Amcargobikes we offer this. The development and the great attention that Scandinavian design received also created a much greater availability of quality materials, which means that today we can offer our products at a favorable price that is available to everyone.
We, Amcargobikes, exist because of our customers and your input helps make it much easier for us to constantly be able to design products that meet your needs and desires. With good feedback from our customers and partners, as well as our ongoing quality testing, our bike designers can always ensure that we have the best bikes for the price of the market.
We take great pride in creating products that last for many years and live up to the standards that Scandinavian design originally started with.
When you buy a bike from Amcargobikes you are guaranteed not only the best prices, but also a lot of accessories and spare parts included in the price. The equipment package depends on the model, as we do our utmost to match the needs you have now and in the future.