INCLUSIVE ACCESSORIES

10 year frame warranty

Fast Delivery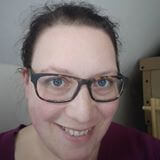 Super service and high quality. I have got my electric cargo bike for more than a year, and it makes my life a lot more easy.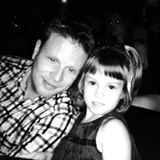 Great bikes and personal service. Can highly be recommended!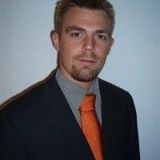 Just got my wife's electric cargo bike. Great service from Amcargobike both in conversation, email and delivery. Now saving up for my next bike.
Amcargobikes – DANISH DESIGN AND QUALITY CYCLES
At Amcargobikes we have many years of experience with bicycles. We design and assemble all our Cargo bikes at our own Danish assembly factory in Veksø, Zealand Denmark.
Amcargobikes has been manufacturing cargo bikes since 1992, making us one of the most experienced cargo bike manufacturers in the market. Our dedication to producing high-quality cargo bikes is reflected in our designs and superior workmanship. We take pride in listening to our customers' feedback to ensure that we're providing them with the best cargo bikes possible.
Our bikes are designed with the purpose of transporting cargo efficiently and sustainably. They're not just a means of transportation, but also a lifestyle choice. Our cargo bikes are perfect for transporting children, groceries, or any other type of cargo that you need to move. We believe that a cargo bike can make a significant difference in people's lives, especially in urban areas where traffic congestion is a constant problem.
We take the quality of our cargo bikes very seriously and ensure that each bike we produce meets the highest standards. Our cargo bikes are thoroughly tested in Denmark, Scandinavia and UK, where we encounter various terrains and weather conditions. We believe that it is essential to test our bikes under different conditions to ensure that they can handle any situation that our customers may encounter.
Our team consists of highly trained professionals with years of experience in the cargo bike industry. Our workers are passionate about what they do, and their expertise is reflected in the quality of the cargo bikes we produce. We believe that the key to producing high-quality cargo bikes is a combination of experience, dedication, and attention to detail.
At Amcargobikes, we understand that buying a cargo bike is a significant investment, and we take this responsibility seriously. We provide excellent after-service to ensure that our customers are satisfied with their purchase. We believe that our relationship with our customers does not end with the sale of a cargo bike; it's just the beginning of a long-lasting partnership.
Unfortunately, the cargo bike market has become attractive to importers and supermarkets who flood the market with cheap copies. These cheap copies are often low-quality and lack proper after-service, leaving the customers with a bad experience. That's why it's important to buy a cargo bike from a professional who knows their product inside out, like us.
In conclusion, at Amcargobikes, we are passionate about producing the best cargo bikes in the market. We are proud of our experience, workmanship, and dedication to quality, which are reflected in every bike we produce.
The idea behind the Scandinavian design was that beautiful and functional everyday items should not only be for those with a lot of money, but for everyone. At Amcargobikes we offer this. The development and the great attention that Scandinavian design received also created a much greater availability of quality materials, which means that today we can offer our products at a favorable price that is available to everyone.
We, Amcargobikes, exist because of our customers and your input helps make it much easier for us to constantly be able to design products that meet your needs and desires. With good feedback from our customers and partners, as well as our ongoing quality testing, our bike designers can always ensure that we have the best bikes for the price of the market.
We take great pride in creating products that last for many years and live up to the standards that Scandinavian design originally started with.
When you buy a bike from Amcargobikes you are guaranteed not only the best prices, but also a lot of accessories and spare parts included in the price. The equipment package depends on the model, as we do our utmost to match the needs you have now and in the future.