Electric Cargo Bike – Superior
Model: "Superior"
Quality Electric cargo bike with a powerful engine that can handle up to 40 km. on a full charge (also in winter). The bike has an easy and user-friendly operating display, which everyone will be familiar with in seconds.
Accessories (included):
Removable canopy system with transparent panorama canopy and entrance from the sides
High-quality front- and rear fenders
Luggage rack with straps
Chain cover
Bell and several reflectors
2 x Powerful LED headlights and 1 x rear light
Safety belt for 4 children (Y safety belt)
Children's bench for 4 children
Step board for children
Upgrade to Premium +99£
Description
Why the Electric Cargobike - Superior?
Read less (click here)
With an electric cargobike, all transportation becomes easier. Both short and long trips can be carried out without difficulty and sweat. The electric cargobike is designed to travel quickly, safely and smoothly in traffic. If you have not tried an electric bicycle or a bicycle before, you can be absolutely calm, it is easier than you think. After just a few good trips, you will quickly get used to both the driving and the very easy-to-use electrical system.
The Danish Electric Cargobike
Amcargobikes is a Danish and privately-owned company owned by Cargobike enthusiasts. When you buy a electric cargobike with us, you will receive Danish design and danish quality, which is continuously maintained and developed internally at Amcargobikes. We keep us up to date with how we can create the best solution for you and continuously listen to our customers' needs and wishes. The electric cargobike are adapted to our own experiences, combined with the customers. Amcargobikes has roots back to 1992 and therefore we have years of experience in delivering the best bikes and we do not compromise on the quality of our bikes. Therefore, we design and assemble all bikes in Denmark at our assembly workshop, which is located in Veksø, Zealand. Every day, we collect all ordered cargobikes and review the materials to make sure that everything meets our high standards of quality. Once you have made an order, we will start collecting your bike. Your electric cargobike is made specially for you and the production method ensures you a whole new bike with the latest parts and so on a good factory price. We are proud to still be able to gather in Denmark.
When we designed the electric cargobike Superior, safety was important to us. It is important that we make sure to provide a bike that is not only safety-approved but also user-friendly so you as a customer are safe using your bike as a means of transport in cities and on small roads. Both for yourself and also for transporting your children or your dog in your bike. To ensure you and your passengers as best as possible, the model has, among other things, a non-slip surface in the bottom of the box, parking brake, children's access area, lots of reflexes and more. Besides safety, ongoing cheap operation is also in focus. The model is therefore born with brakes / v-brakes, where you can easily change the relative cost-effective brake pads, as opposed to other model types. The electric cargobike Superior model has all the necessary approvals and all electricity is CE approved. We make every effort to give you a good experience with your electric cargobike and to make you safe on the streets.
A Good Purchase
The electric cargobike in the Superior model is the right choice for you who want extra quality for your money. You get a lot of equipment and accessories in the price and at the same time you get our high Danish quality. Our renowned partners deliver approved high-quality bike parts that make this power cargobike last for many years. The model has the latest 250W electric motor from the Japanese renowned Dapu manufacturer, which makes you quickly arrive regardless of terrain. At the same time, you will receive a lot of extra equipment when you buy the electric cargobike Superior with us. Among other things, you will get a Kaleche system, raincoats, children's beds, children's benches, lights and much more.
Electric cargo bike - specifications
Colour: Black frame (5 treatments containing: Paint, lacquering, antirust treatment and anti-slip seal)
Display: Easy and user-friendly Deluxe Digital LCD display with 6 different speed limit.
Electronic "Walking mode": Hold down a button on the display and the bike drives up to 5 km/h.
Motor: Powerful and robust 250W Brushless engine with latest "Low-Energy Consumption & No Noise" technology and of course CE approved.
Battery: 36V, 9 Ah Li-ion battery – Anti-theft lock (CE, GS and TUV approved).
Charger: Intelligent TURBO charger, with reduced charging time and stops charging when the battery is fully charged, CE, GS & TÜV approved.
Gear: 6 external Shimano Tourney(SIS) gear with freewheel and a Shimano gear shifter.
Brakes: 2 Promax front brakes (V-brakes) & 1 back brake (V-brake) + parking brake
Front wheels: 20″ Kenda tires with reflection line.
Back wheel: 26″ Kenda tire with reflection line.
Rims: Aluminum wheels heavy duty stainless spokes.
Loading capacity: 150 kg.
Box dimensions: 91 x 59 cm. (LxW)
Weight: 47 kg.
Dimensions: 214 x 88 x 126 cm. (LxWxH)
CE: CE marked / Approved.
Electric cargo bike details
High quality adjustable seat with shock absorber and extra comfort.
Adjustable bicycle handle with ergonomic leather handle that can be adjusted in height.
The bottom of the box and the child seat are treated with anti-slip material. (Anti-slip)
Low entry height.
Space for a baby chair.
Our bikes are delivered 80% assembled. Assembly of the remaining 20% does not require any special tools. Just a wrench, hex wrench, screwdriver. 2-4 hours of work is sufficient to mount the box cycle. Detailed photo assembly manual included.
Download product sheet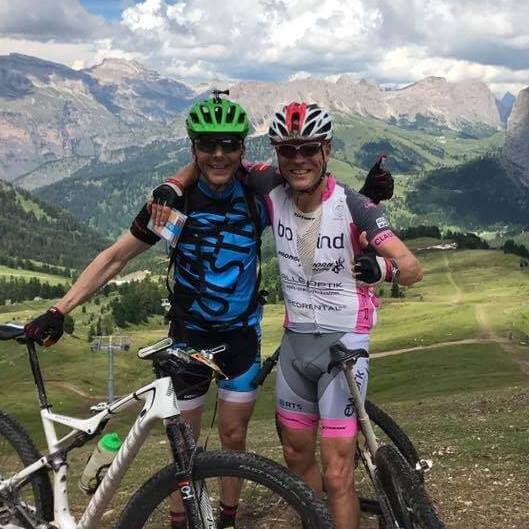 A great bike to a very good price.
Super service and delivery.
Michael Schwartz-Jensen
/
Facebook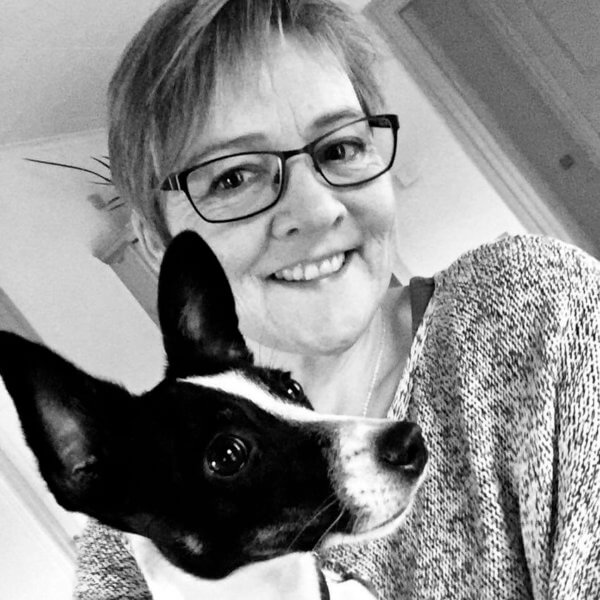 I am just SUPER exited about my new bike – everything is perfect. Super fine.
Today was our first longer tour (17 km in wind and with a dog in the barn) and I am very convinced that the car can be sold in the nearest future.
Before I bought my bike, I had booked a test-ride locally. Super friendly and competent place, like I experience the Amladcykler team. Totally service minded and accommodating in all inquiries.
Best, Leah and Buster
Leah Matthiesen
/
Facebook
You may also like…
Related products