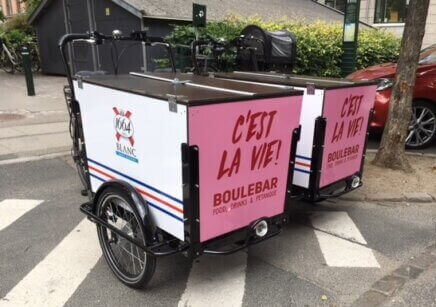 Other special designs
Special Design is a natural part of our service – both as "standard special design" or special designs to meet your needs.
As an example we make dog ramps, ramps and lids for handicraft purposes, storage boxes below the child seats, car seat inserts, street shop bikes and much more. Get inspiration from our catalog which you can download below, or call us and get a good deal.
Many customers have a needs for a cargo bike, where front lines are converted to a ramp, which can be folded down. It can be to transport of lawn mowers or other smaller machines.
See our catalogue with more specifications:
Special designs