Electric Bakfiets
Model: "Lightweight"
High quality electric bakfiets with a powerful engine capable of handling up to 40 km. on a full charge (also in winter). The bike has a user-friendly display, all of which will be familiar with after a few seconds.
Accessories (included):
Removable canopy system with transparent panorama canopy
High-quality front- and rear fenders
Luggage rack with straps
Chain cover
Bell and several reflectors
Powerful LED light, front and rear
Safety belt for 3 children (Y safety belt)
Children's bench for 4 children
Stand
Various reflexes
NOT IN STOCK. PLEASE LOOK AT OTHER MODELS
Out of stock
Description
Why the Electric Bakfiets?
Read less (click here)
The Bakfiets or Long John ultimate fun cargo bike. With its slim look and smooth construction, it is fast and flexible on the bike lanes in the town or in the country. No slow ride behind the other bikes, it will overtake with no problem. A Bakfiets is good alternative to a car. With the powerful electrical engine, it easy overtakes other bike riders if you want and with the strong engine it goes to 25 km/hour no matter the weather. The Bakfiets is ideal for the small family, the busy person or just for those that want a nice ride in the town.
Flexibility and Great Design
Our bakfiets is made with Danish love and by bike neards and professionals that that ride bakfiets every day. Vi have focused on assembling a very nice bike with both a smooth design but also a high quality in parts and the ability to be flexible and at the same time drive at high speed if needed. Her you have a bike where you still feel that it almost drives as a normal 2-wheel bike but you still have the ability to bring you kids or your luggage etc. even though it feels light and flexible.
The Long John cargobike makes it fun to drive a cargobike. In spite of its sleek design, the Long John model is very spacious and you can easily carry children or gear. The model will of course include childcare equipment, kaleche system, lights and everything for the electrical system and a lock for your battery. Make sure you have a good chain lock and you are good to go!
At Amladcykler we design and assemble all parts of your new bike. We go up in quality and it reflects in our choice of suppliers for the parts we use for your bike. We cooperate with reputable manufacturers like Shimano, Dapu, Kenda, BB and Promax. We build your bike so that it will stay in good condition for many years. We are particularly proud of our choice of engine. Here you will get the amazing 250W engine that delivers extremely quiet, energy efficient and powerful help when you need extra speed on or extra power on longer trips. The engine is produced by the Japanese company Dapu, one of the most acclaimed electric motor manufacturers in the world. Of course, we use their newest and slightly more expensive 9 pin model. Of course, all electrical parts are CE approved!
Since 1992
Your John Long is gathered in Denmark and designed in Denmark and the parts are selected for Nordic weather by Danes. Amcargobikes is not a young company anymore, we have roots back in 1992. We are what some would call bike-enthusiasts. We are dreaming of bikes, we almost always talk about bikes, we travel for biking and we bike every day. Some would call us bike "nerds". To you, it just means that you know we've thought about every detail of your Long John cargobike. We build your Long John according to your specifications and it is "fresh" from production to you. This means that your bike will first be built after you have placed the order. This assures you that a brand new cargobike will be delivered. We build your new Long John bicycle at our own Danish factory in Veksø a little outside of Ballerup.
Colour: Black frame (5 treatments containing: Paint, lacquering, antirust treatment and anti-slip seal)
Display: Easy and user-friendly Digital LCD display with 6 different speed limit.
Electronic "Walking mode": Hold down a button on the display and the bike drives up to 5 km/h.
Motor:Powerful and robust 250W Brushless engine with latest "Low Energy Consumption & No Noise" technology and of course CE approved .
Battery: 36V, 9 Ah Li-ion battery – Anti-theft lock (CE, GS and TUV approved).
Charger: Intelligent TURBO charger, with reduced charging time and stops charging when the battery is fully charged, CE, GS & TÜV approved.
Gear: 7 internal Shimano Nexus gears and a Shimano gear shifter.
Brakes:  1 Promax front brake (V-brakes) & 1 Shimano Nexus foot/rear brake.
Front wheel: 20″ Kenda tire with reflection line.
Back wheels: 26″ Kenda tire with reflection line.
Rims: Aluminum wheels with strong stainless spokes.
Loading capacity: 150 kg.
Box dimensions: 96 cm. x 63 cm. (LxW)
Weight: 41 kg.
Dimensions: 264 x 63 x 114 cm. (LxWxH)
CE: CE marked / Approved.
High quality adjustable seat with shock absorber and extra comfort.
Adjustable bicycle handlebar with ergonomic handles that can be adjusted in height.
The bottom of the box and the child seat are treated with anti-slip material.
Low entry height.
Anti-slip pedals.
Our bikes are delivered 80% collected. Assembly of the remaining 20% does not require any special tools. Just a wrench, hex wrench, screwdriver. 2-4 hours of work is sufficient to mount the box cycle. Detailed photo assembly manual included.
Download product sheet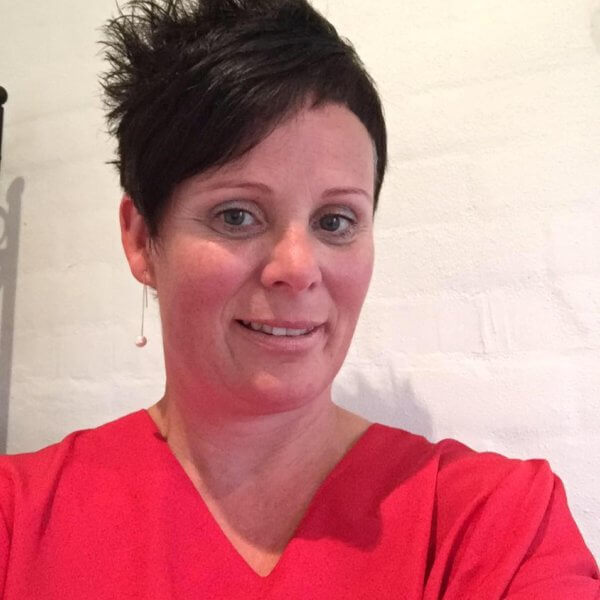 Super cool bikes!! Service in top!! You can also get the bikes with electricity!!
Christel Juhl Meinhardt
/
Facebook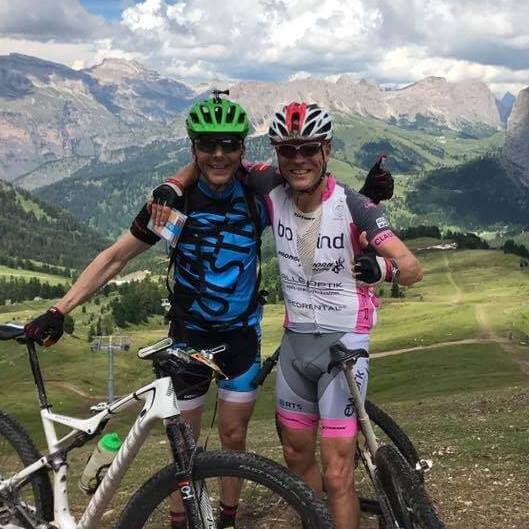 A great bike to a very good price.
Super service and delivery.
Michael Schwartz-Jensen
/
Facebook
Author Rating
Brand Name
Product Name
Price
Product Availability
You may also like…
Related products