Get your new Cargo bike financed with Klarna – no interests!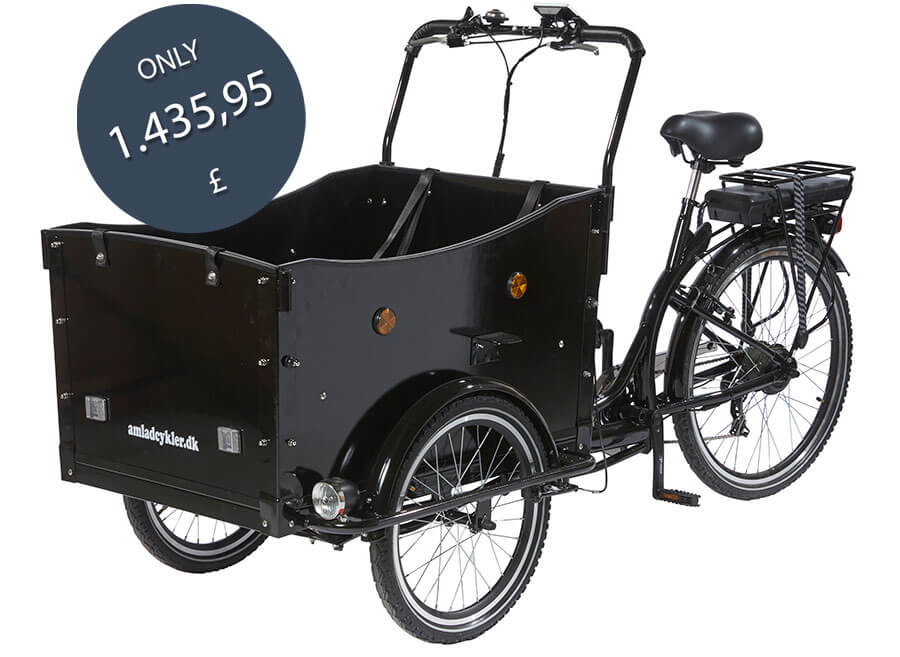 Get your new cargo bike financed with Klarna. Amcargobikes can now offer financing when you need to buy a new cargo bike. Buy today, get delivery within a few days, and pay at the pace that suits you. The process is super easy and convenient.
We are proud to announce that you can now shop with Klarna at Amcargobikes.
Klarna makes your purchase of a cargo bike, electric cargo bike, accessories, or spare parts much easier.
With Klarna, you can pay in several different ways, so you can choose the way that suits you.
Get first. Pay later.
Once you get your cargo bike financed, you can choose to pay within 30 days or to pay in three parts. Your payment period begins when the order is shipped.
No registration or credit report is required.
Get your cargo bike financed with Klarna – without interests
Klarna was founded in 2005 with the ambition of putting an end to bad experiences of insecure e-commerce. Today, the company is one of Europe´s largest banks – known for simple, secure, and flexible payment solutions, which give costumers a good experience, without disappointments. Klarna, represented in 17 markets and run by over 3.500 employees, meets the needs of 90 million consumers and 250.000 stores. The company offers direct payment, the ability to pay after delivery and installment systems with just a single click. It provides a smooth shopping experience and allows consumers to pay when and how they want.
See all of our cargo bikes here.
Or write us an e-mail at: contact@amcargobikes.co.uk