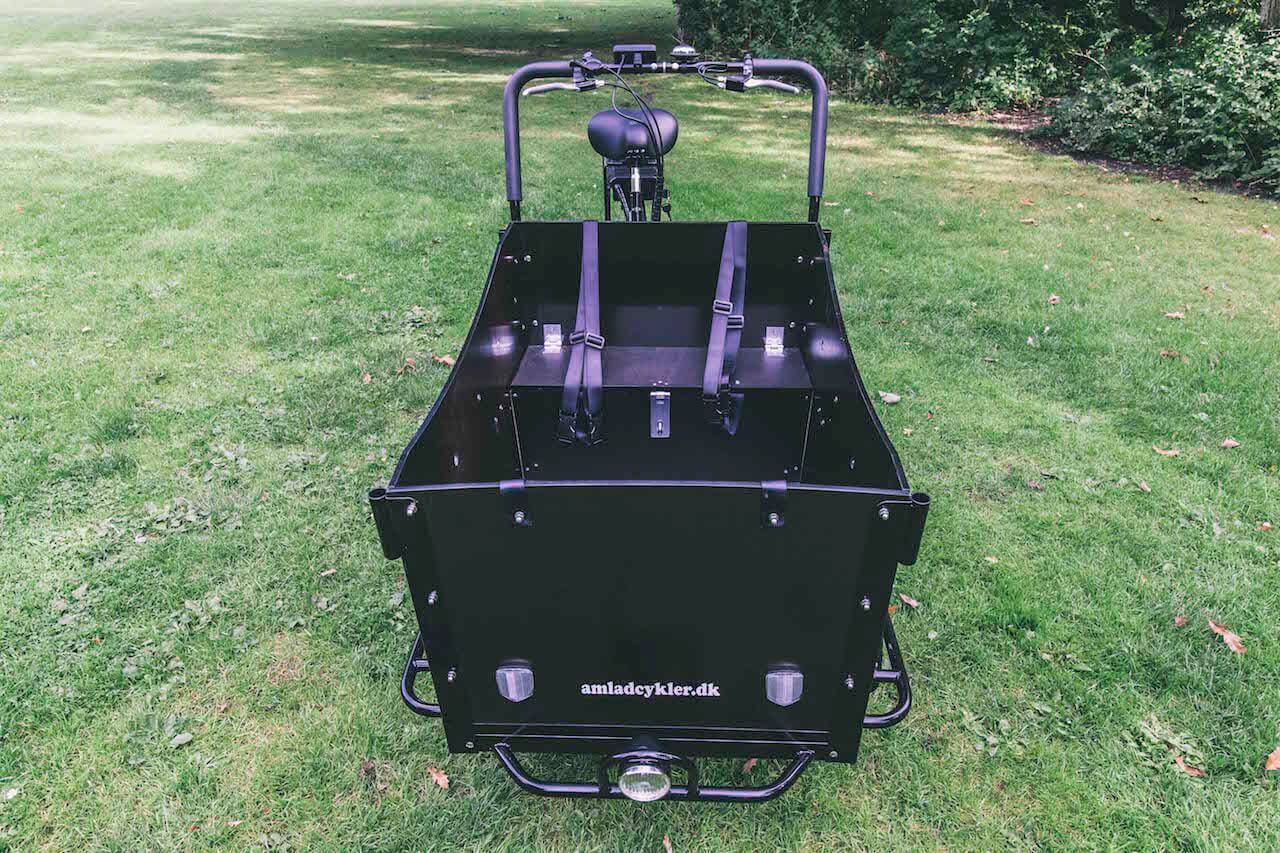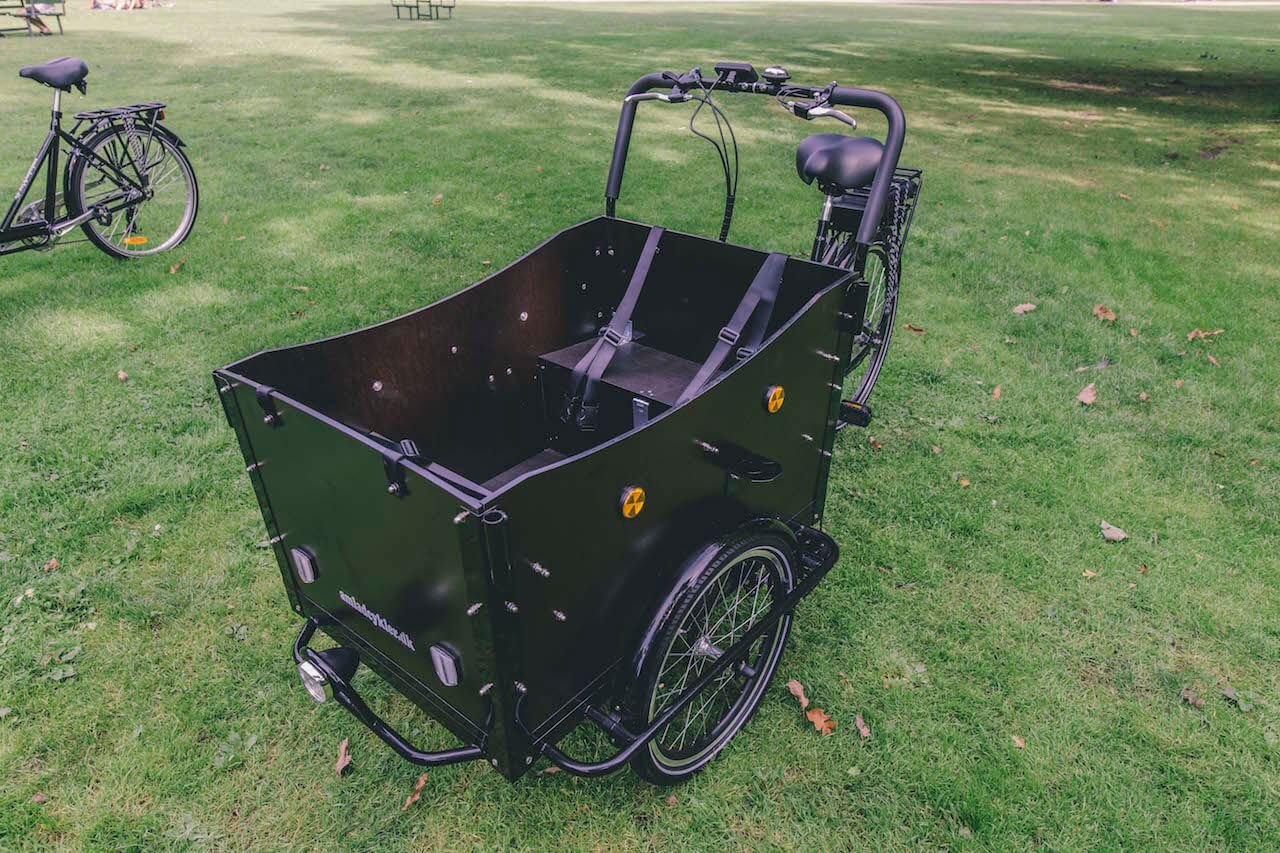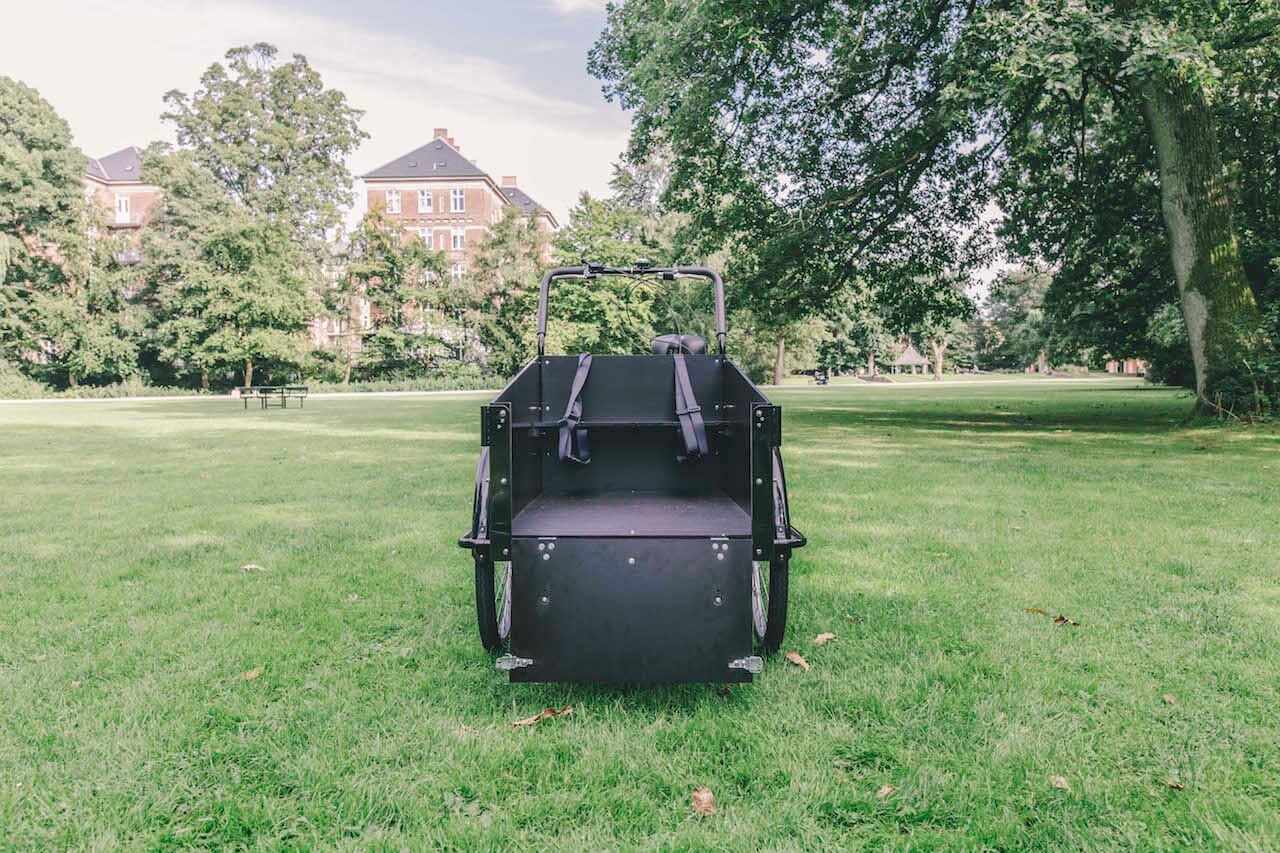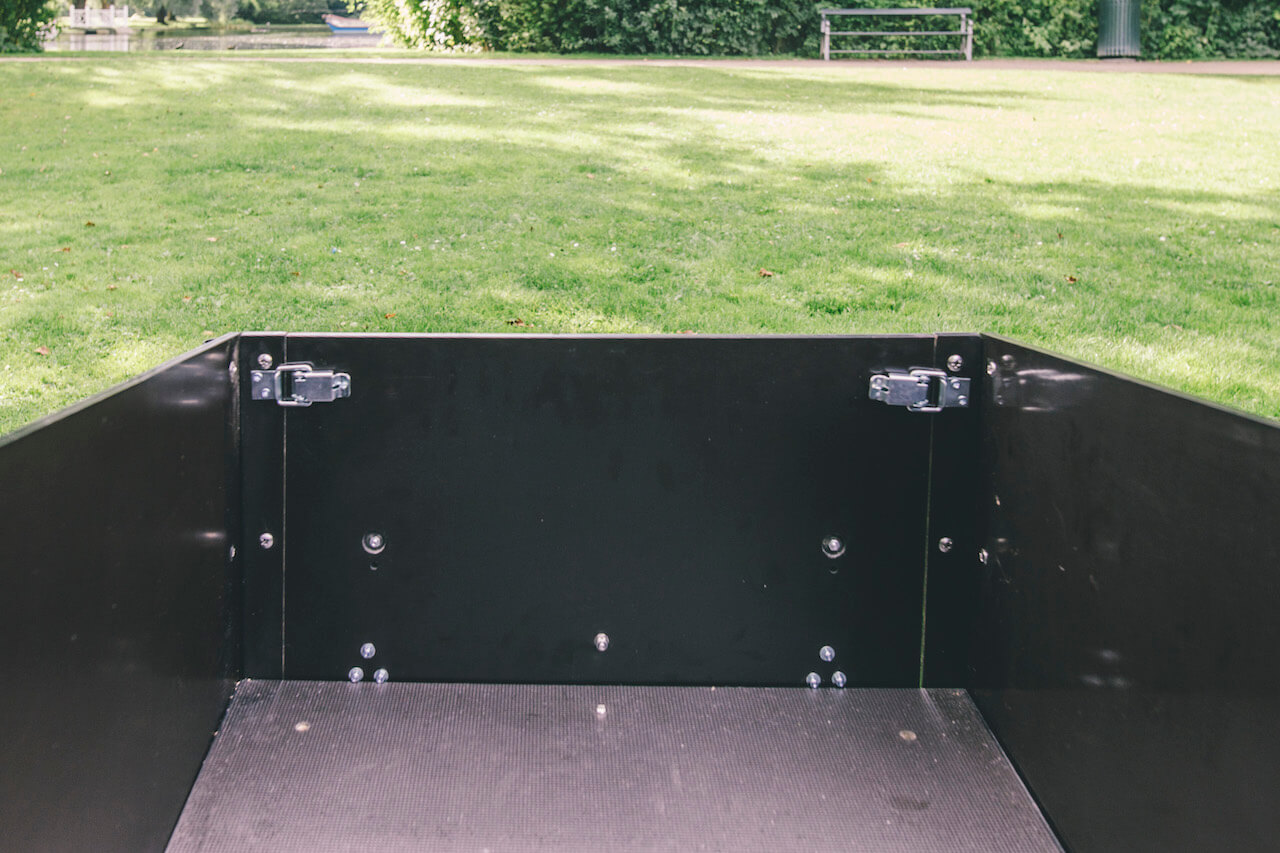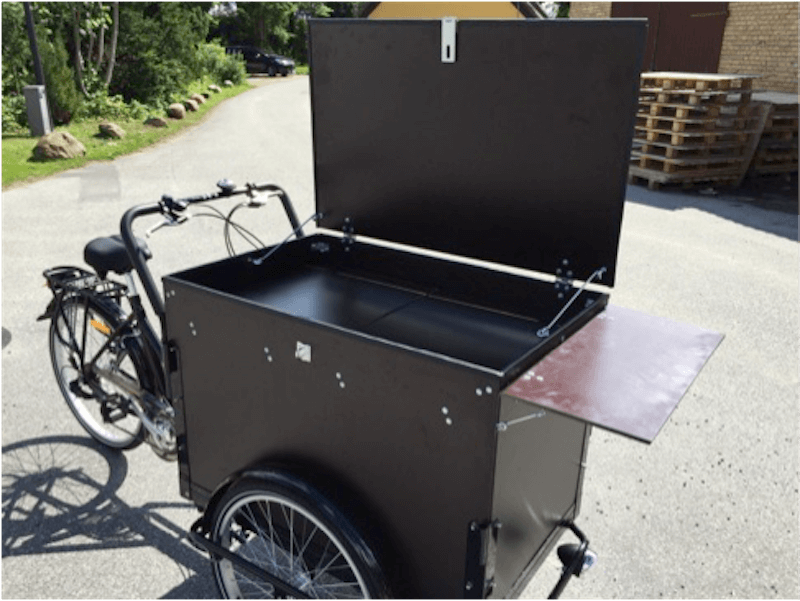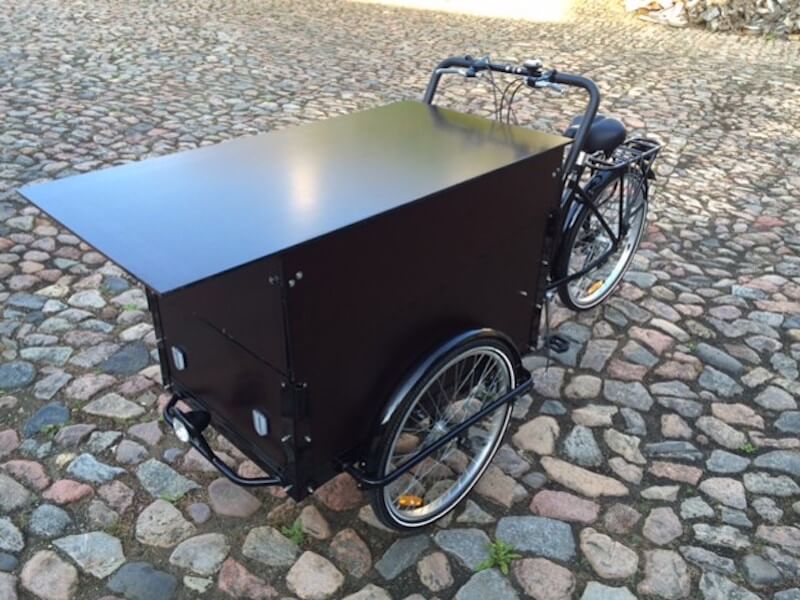 Custom designed cargo bikes
Our custom designed cargo bikes are a natural part of what we offer – both as a "standard custom design" or specially designed to suit your needs. We build, for example, ramps for dogs, cramps for craftsmen and cleaning machines, children's benches, safety equipment for highchairs, stalls and more. Get inspiration from our catalog, which you can download or call us directly with your wishes, so we can make you an offer. Delivery time is usually 2-4 business days.
Many customers need a boot bike, where the front part can be transformed into a collapsible ramp. For example, to transport lawn mowers or other small machines, or your dog can easily walk up and out of the cargo bike.
Here is a small selection of the many custom designs available to suit your needs.
Here are some of the most popular custom design models and their prices. Be aware that special patterns usually require that we collect and deliver the bike 100% = 117,50 GBP.
Storage box below the child seat: 60,15 GBP.
Ramp in front on the cargo bike: 90,22 GBP.
Ramp – Daycare/Kindergarden 6 children model: 168,42 GBP.
Car seat inserts: 30,07 GBP.
Foil: 84,00 – 216,50 GBP.
Street shop bike designs: 48,00 – 120,00 GBP.
Cargo bikes with lid: 90,00 – 132,50 GBP.
Download catalogue with more specifications in PDF:
Download catalogue
Contact us to learn more about the possibilities with custom designs: