Is your cargo bike ready for winter? Give your cargo bike a little extra love here during the winter months. Frost, snow, sleet and salt are hard on your electric cargo bike, therefore it is especially important that your electric cargo bike is maintained during this period. A maintained cargo bike has a much longer lifespan than non-maintained bikes. So take extra good care of your electric cargo bike during the winter months.
We have several, options when you want to care for and protect your cargo bike: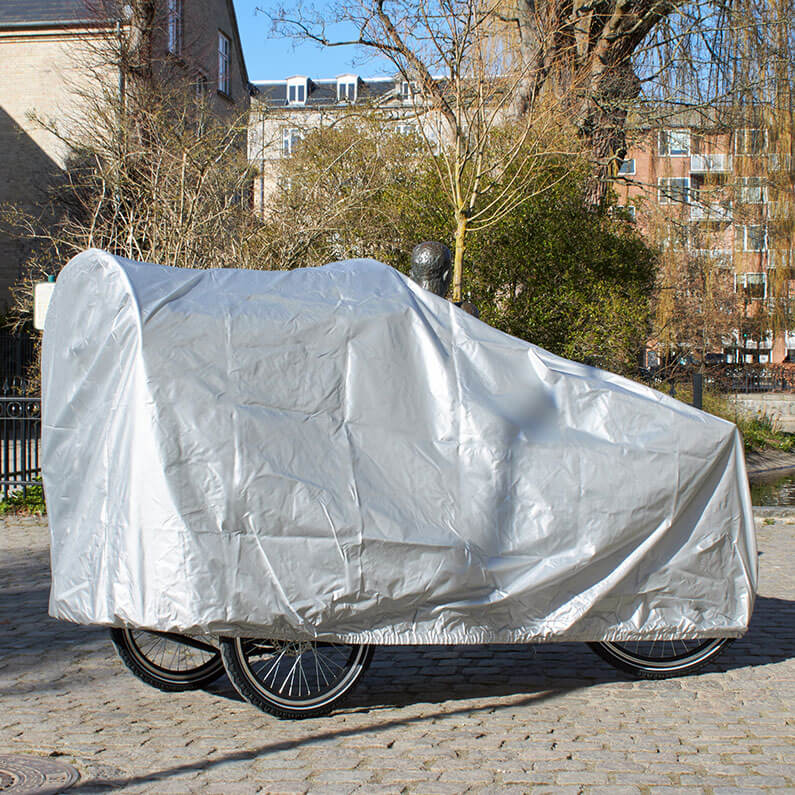 Garage for cargo bike
If you want to take extra good care of your electric cargo bike, then a garage is the best choice so that the cargo bike can stand dry and well protected from rain and snow.
The full-cover garage covers the entire cargo bike and protects it optimally, in order for it to last for many years. The garage is incl. UVA and UVB radiation protection, so your bike also keeps the color optimally. Your cargo bike is ready for winter!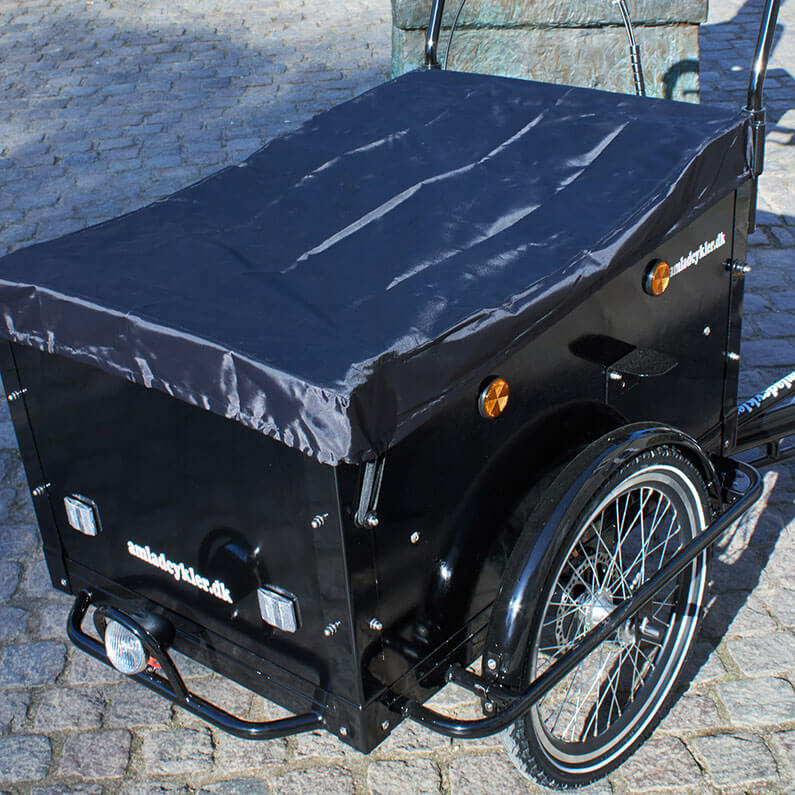 Rain cover for cargo bike
The rain cover protects the front box and your belongings from rain, sleet and snow.
Rain cover for electric cargo bike. Designed in black and covers the front box and is intended to protect the front box or any transport items from rain, sleet and snow. The rain cover is tailored and has elastic bands in the back corners, which are easily mounted so that it is firmly attached around the box.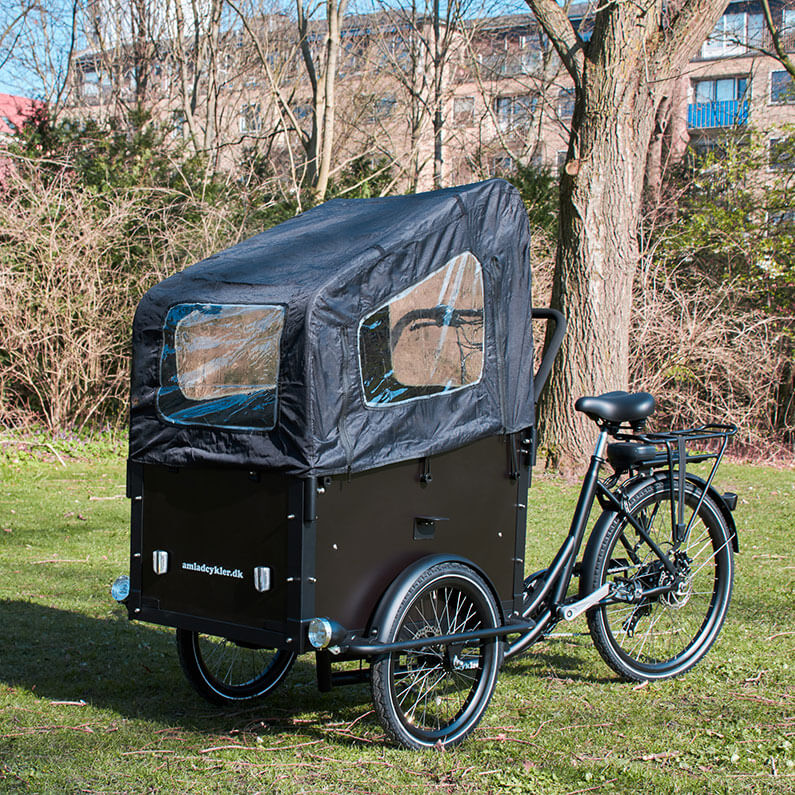 Canopy for cargo bike
Protect your passengers from rain and wind with a canopy. Keep children dry and warm while riding.
The canopy is designed so that there is an optimal view for the passengers. Our canopy has extra thick fabric and zippers to ensure that it lasts longer than the thinner models.
Maintenance all year
Your cargo bike needs maintenance all year, but especially in the winter months it is important to pay attention to protection from rain, sleet and snow. Maintenance will often also save you extra repairs.
During the winter, it is important to wash your electric cargo bike more often than usual, so that it is kept clean of dirt and salt. If salt is allowed to stay on your cargo bike for too long, you may risk that your bike or parts of it will rust.
Wash your cargo bike with soapy water and Bike Wash about every two weeks. Feel free to use a soft brush to ensure that salt and dirt are removed.
Then we recommend that you lubricate your electric cargo bike with oil. It is especially important to lubricate the chain, gears and locks so that you achieve the greatest riding pleasure on your electric cargo bike. When you step on the pedals, it is the job of the chain to transfer the power to the wheels. A dirty chain requires more force, and wears hard on your chain and cargo bike.
Maintaining your cargo bike is super important, so you will enjoy your bike for many years to come. In winter, it is also especially important to keep an eye on the tire pressure, as the cargo bike must always ride with properly inflated tires. You will be able to feel this on your good bike rides.
Take extra good care of your electric cargo bike during the winter months!
See Amcargobikes recommendations for care products here:
Bike wash: The best soap for your bike
Brunox Oil Spray: Extend the life of the chain
Brake Cleaner: Cleans your brakes of dirt and grime