We love positive feedback from our customers!
Here, our Cargo bike for kids has created great joy for Asbjørn, a little boy from Jyllinge, Denmark. He got the cargo bike as a 4 year birthday present. The cool little guy goes (according to his father) always in work clothes, and the bike is just the icing on the cake to complete his work-look. The cargo bike for kids is just a HUGE HIT ..! tells Asbjørn's father.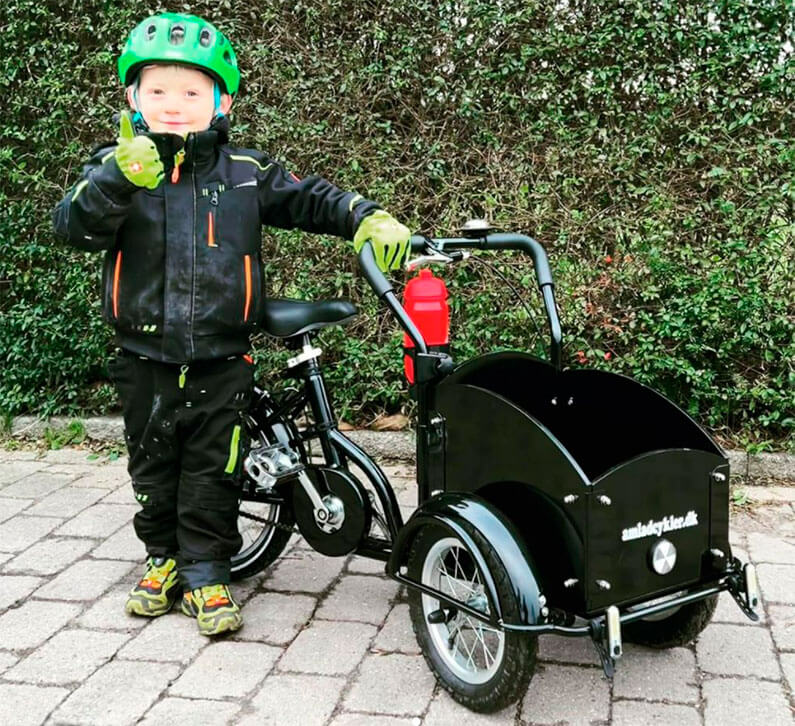 "LOVE my new 'work bike'! ❤️ Super cool cargo bike just in my size, which perfectly matches my work look."
Meet the cool boy on Instagram: @asbjornryde (Ps. We have permission by the family to share…).
Do you also want a cargo bike for kids? The perfect birthday gift? Order today and get it already this week. See more HERE.
Our Danish designed and built children's cargo bike with strong steel / aluminum construction and low entry height is the perfect solution if you want the unique gift.
Our cargo bike for kids is suitable for children from approx. 3 to approx. 7 years and is perfect as a transition bike before a two-wheeled bike. The cargo bike is equipped with a good rear brake, which is easy for children to use. The children's cargo bike is both good for play and leisure and transport, where the smart cargo can easily hold both a school bag, bicycle helmet and toys.